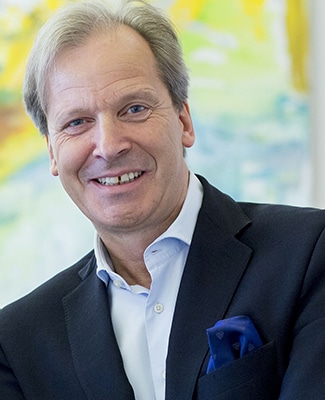 vom Hoff Kommunikation GmbH · Düsseldorf, Germany
vom Hoff is an owner-operated boutique agency based in Düsseldorf. Focused on industrial customers, we have developed powerful communications strategies for international organizations for more than 40 years. Leading companies, associations and institutions trust in our know-how. They view us as a reliable partner and a first-rate PR agency that makes their process know-how, sector experience and proven solution competence available to them.
We believe that continuity is very important in any client relationship, so we assign an account manager to each client. The account manager functions as a Single Point of Contact and is available on a 24/7 basis if necessary. Our consultants are all experts with extensive practical experience in their fields.
Political and business economists, political scientists, historians, communications experts and journalists collaborate in interdisciplinary teams to resolve specific issues and implement complex projects. This skills mix guarantees the best possible outcome for the client. The experienced consultants at vom Hoff Kommunikation, our proven network of specialists and our in-house quality management system deliver effective communications concepts for complex projects. We are fast, efficient and closely networked.
We believe in integrated thinking and teamwork. That's our approach to communications.
—
vom Hoff ist eine inhabergeführte Agentur mit Sitz in Düsseldorf. Mit einem Fokus auf industrielle Kunden entwickeln wir seit mehr als 40 Jahren Kommunikationsstrategien für internationale Organisationen. Führende Unternehmen, Verbände und Institutionen vertrauen auf unser Know-how. Sie sehen in uns einen zuverlässigen Partner und eine PR-Agentur der A-Klasse, die ihnen mit Prozesswissen, Branchenerfahrung und nachweislicher Lösungskompetenz zur Seite steht.
Wir glauben, dass Kontinuität in jeder Geschäftsbeziehung sehr wichtig ist. Daher weisen wir jedem unserer Kunden einen eigenen Berater zu. Dieser Berater fungiert als zentraler Ansprechpartner und steht, bei Bedarf, rund um die Uhr zur Verfügung. Unsere Berater sind alle Experten mit umfassender Praxiserfahrung in ihren jeweiligen Bereichen.
Volks- und Betriebswirte, Politologen, Historiker, Kommunikationswissenschaftler und Journalisten arbeiten in interdisziplinären Teams zusammen, um spezielle Probleme zu lösen und komplexe Projekte zu realisieren. Die vielfältigen Kompetenzen unserer Mitarbeiter garantieren das bestmögliche Ergebnis für unsere Kunden. Die erfahrenen Berater von vom Hoff Kommunikation, unser erprobtes Netzwerk von Spezialisten und unser firmeninternes Qualitätsmanagement liefern effektive Kommunikationskonzepte für komplexe Projekte. Wir sind schnell, effizient und eng vernetzt.
Wir denken ganzheitlich und leben Teamwork. Das ist unser Kommunikationsansatz.
vom Hoff Kommunikation GmbH