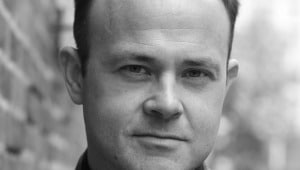 Metrospective Communications · Philadelphia, PA
Metrospective Communications LLC is a proactive, experienced, award-winning boutique that has worked in numerous industries regionally, nationally and internationally. Serving clients from Fortune 100s to non-profits and entrepreneurial ventures, the agency strives to offer its client partnerships the ultimate in dedication, creativity and strategic counsel. With a genuine excitement for the industry, Metrospective takes every opportunity to share that enthusiasm. Widely considered a leading generalist firm in the region, the agency offers a variety of services in public relations and strategic communication.
About Dr. Bill Cowen, founding president of the firm: over 25 years of public relations and promotional experience including agency and corporate executive, non-profit and academic appointments, with a master's degree in PR from a leading U.S. program and an education doctorate in leadership. One of the most visible and well-known practitioners in the market, previously named one of the region's top executives under 40 by the Philadelphia Business Journal.
Some expertise areas include: media relations, crisis communication, professional writing, strategy development and implementation, business planning, communication research, professional development, coaching and leadership. Also serves as the PR program director for both undergraduate and graduate studies at Villanova University, as well as holds membership in the Public Relations Society of America and PRSA's Counselors Academy.
Metrospective Communications
The Philadelphia Building
1315 Walnut Street, Suite 320
Philadelphia, PA 19107
Phone: +1 888-875-2685