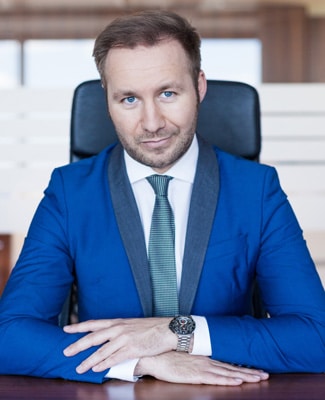 Pawel Osowski
Address:
Chłodna 51 St. 36th floor
00-867 Warsaw, Poland
Phone: (004822) 223 05 45
Warsaw Consultants · Warsaw, Poland
Warsaw Consultants is a strategic communications firm, led by lawyers and MBA graduates, providing public relations, public affairs, investor relations and crisis communication services for financial institutions, private equity funds, holding companies, and corporate customers worldwide — including those active in: real estate, energy, fuels, chemicals, logistics, transport, trade, manufacturing, TMT and infrastructure projects. We run information campaigns, communicating the effects of court proceedings ("litigation PR"), M&As and IPOs or private placements.
Our consultants have an extensive experience in market entries strategies in Central Eastern Europe and implementing large-scale lobbying campaigns. Warsaw Consultants holds civil liability insurance and is listed in the register of professional lobbyists in Poland. The firm works for the Polish office of BLACKROCK, the world's largest asset manager, which manages over USD 3.6 trillion and China Overseas Engineering Group Ltd, Chinese company that has struggled in Poland with the biggest reputation crisis in its entire corporate history overseas.
We provide a wide range of services for foreign investors in countries of Central and Eastern Europe, mostly Poland, including market entry and feasibility studies. Our expert advice and coordination have helped foreign firms establish a foundation and provide the oversight needed to build their business and reputation in CEE. We can help you:
• Set realistic, attainable, and measurable short- and long-term goals
• Analyse your markets – services, clients, competition, and resources
• Clarify your niche & define your positioning
• Plan strategies to achieve your goals and metrics
• Plan and facilitate retreats that help shape the "big picture"
• Execute market entry and public relations strategy
Warsaw Consultants
Chłodna 51 St. 36th floor
00-867 Warsaw, Poland
Phone: (004822) 223 05 45