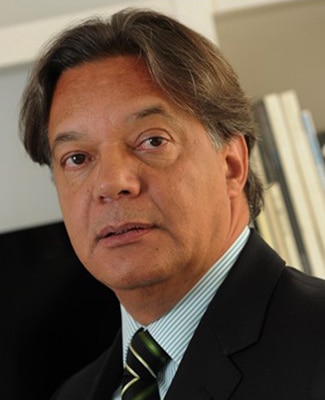 Valdeci F Verdelho
valdeci@verdelho.com.br
Address:
Rua Turiassu, 591 conjunto 84
05005–001 São Paulo – SP- Brazil
Phone: +55 11 30315239
Verdelho Associates · Sao Paulo, Brazil
Founded by a professional with over 30 years of experience in Journalism,Social and Political movements and Corporate communication, in Brazil, Verdelho Associates is a boutique that works holistically with critical view,cooperative spirit and focus towards the client's outcome.
Its purpose is to support the leadership of organizations in the task of identifying and responding appropriately in situations, real or perceived, which can affect the reputation and business. Therefore, works very close clients in strategic communications planning, stakeholder engagement, issue management, brand positioning, structuring messages, access to the media and relations with wide audience.
With four years of activity, Verdelho associates has incorporated the founder's vast and knowledgeable experience, Valdeci F. Verdelho, who has a degree in journalism and has worked as a Reporter and Editor at major newspapers and magazines in Brazil. He's a Crisis Management lecture and has been dedicated to corporate communications for 20 years, most of which as Chief Operating Officer of the Brazilian subsidiary of the MSL Group.
In this role, he led and participated in hundreds projects of launched products,closures, openings, public hearings for environmental licenses, repositioning of brands, media outreach, relations with government and communities, crisis management, CEO training, strategic planning for various global brands and local businesses.
This retrospective makes Verdelho fully enabled to support its clients in alldemands of corporate communication and public affairs, including crisis management, media relations, advanced training for spokespersons, event production, management of special situations.
The company is headquartered in Sao Paulo(SP), has a branch in Belo Horizonte(MG) and the presence of partners to ensure personalized service in other Brazilian cities such as, Brasilia, Curitiba, Florianopolis, Porto Alegre, Rio de Janeiro, Recife and Salvador.
The Verdelho associates believe that this fully connected and competitive market, ever demanding and constantly transforming, construction,maintenance and strengthening of reputation are challenges to be addressed strategically, with competence and dedication, which fit perfectly to the business model of boutiques.
Verdelho Associates
Rua Turiassu, 591 conjunto 84
05005–001 São Paulo – SP- Brazil
Phone: +55 11 30315239