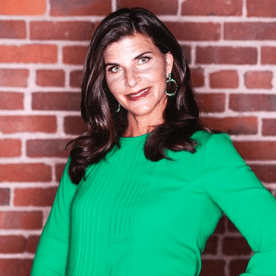 MSR Communications · San Francisco, CA
MSR Communications is an independent public relations firm that offers award-winning creative intelligence and superior communications management services to technology, B2B and consumer lifestyle companies. The firm has practice areas in influencer relations including media, analysts and bloggers; social media and digital marketing communications; speaker placement programs; corporate positioning and messaging, and crises/reputation management.
Based in San Francisco, CA, MSR has been named a 'Top Small PR Firm' in the nation, 'Small PR Agency of the Year,' and 'Stars of PR' as well as received accolades for media relations and social media excellence by distinguished organizations in the marketing communications industry.
From traditional public relations to analyst relations, social media to content marketing, speaker placements to events, and crisis communications to reputation management, MSR Communications offers the full array.
With a nimble, pioneering spirit, we bring new meaning to the phrase "over service our clients." And, like all pioneers, we invite the opportunity for uncharted territory. It all boils down to finding the best, most engaging way to tell our clients' brand stories to the right audience where and when they're most receptive.
Our Capabilities:
Analyst Relations
Company & Product Launches
Community Building & Management
Content Creation & Marketing
Corporate Communications
Crisis Management
Digital Marketing
Event Management
Influencer Relations
Media Relations
Messaging & Positioning
Public Relations
Social Media
Sponsorships & Partnerships
Thought Leadership Initiatives
Any industry specializations:
At MSR, our decades of experience reaching clients' customers combined with exceptional influencer relationships in key industries, means we get unprecedented business results — time and time again.
Enterprise Technology
Ambient Sensors
Analytics
Application Development & Integration
Big Data
Cloud
Data access and management
Database, middleware, data warehousing
Disaster Recovery
Field Force Automation
Government & Compliance
Interactive Television
Internet of Things
IT Architecture
Location-based
Messaging infrastructure
Networking
Outsourcing & offshoring
SaaS
Security
Spend management
Storage
Supply chain
Telecommunications
Virtual Office VolP Solutions
Virtualization
Web services
Workforce development & optimization
Internet & Mobile Technology
Advertising platform
Antivirus
Chat services
Content curation
Content management
Interactive television
Mobile infrastructure
Mobile payments
Photo sharing and editing tools
Privacy
Security
Social broadcasting
Social sharing
Speech recognition
Telemetrics
Video
Voice-to-text & content services
Consumer Lifestyle
Collegiates
Entertainment
Exercise and Fitness
Gaming
Health
Location
Mommies/Daddies
Nutrition
Parenting
Pet Products & Accessories
Photo-sharing
Privacy and Security
Sleep
Travel
Wellness
Wine
Women's Personal Health and Lifestyle Products
Examples of past and current clients:
Past: Airbnb, Ariba, AVG, Bluewolf, Dictionary.com, Infochimps, GridGain, Obopay, Peaxy, SleepRate, Virgin Digital Help, Bank of America, Ubiquiti Networks
Current: Connect Solutions, CPP, Clustrix, Cynny, Waterline Data, Epi24, Kentico CMS, Rivada Networks, Virtual Clarity, LogTrust
Years in business:
17 years
Awards:
PR News' Top Places to Work in PR, 2016
2016 Bulldog Award Silver Winner
2015 Best Tech PR Firm in California
2015 Marcom Gold Winner
Hermes Creative Awards Gold Winner
2013 Bulldog Stars of PR Award Winner
2012 Bulldog Digital/Social PR Award Winner