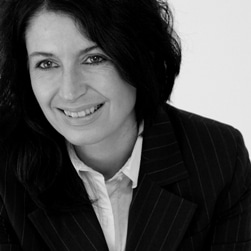 Huss-PR-Consult · Munich, Germany
Established in 2001 in the German media and IT-hotspot Munich, Huss-PR-Consult has been helping both large international corporations and smaller ventures with an equally targeted, smart, strategic and impactful approach to PR. The agency covers Germany, Switzerland and Austria, a region with a common language but with very different mentalities. Large international media corporations have been trusting our services for more than 10 years. What might be the reason for that?
Here is what clients tell us: They value our attention to detail, they trust our deep understanding of the German media industry, value our creativity and our excellent contacts.
Above all: Over and over we strive to surprise them with immediate and high-quality results. Journalists trust us because we understand how they work and what their needs are. Huss-PR-Consult specializes in the media and publishing industry, the IT and medical technology sector and the financial services sector. We are a small agency by choice which is an advantage for any potential client: you can expect senior consultancy at all stages of the relationship, a tailored PR plan, individually created for the business goals of your company.
Founder and owner of Huss-PR-Consult Judith Huss has successfully worked in the industry for 20 years. Before founding Huss-PR-Consult she held senior PR positions both in-house and as Managing Director of the Munich office of the pan- European PR agency Herald Communications (acquired by Fleishman & Hillard). In addition, she acquired international and multicultural experience, working for two years in marketing in the United Arab Emirates.
Huss-PR-Consult
Huss-PR-Consult
Lindenstrasse 4, 82166
Munich-Graefelfing, Germany
Phone: +49 (0)89-64945570