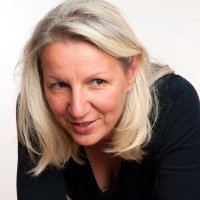 Cristina Cobildi
cristina.cobildi@encanto.biz
Milan Address:
via Mauro Macchi, 42
Milan, 20124
Italy
Phone: +39 02 66983707
Rome Address:
piazza Santi Apostoli, 49
Rome, 00187
Italy
Encanto PR · Milan; Rome, Italy
Encanto Comunicazione, Public Relations — A Competitive Advantage.
With a focus on business communications, we manage relationships that help a company obtain market advantage. It is our responsibility to offer informed counsel and wise strategies that allow your organization to more easily reach its goals. We offer our clients personalized service, equivalent to the standards of an internal communications office, while providing the benefits of an external agency. We value results and measurement above all else.
Who We Are
Established in 1999, Encanto is a Milan-based public relations agency. Since our founding, we have serviced large international clients in a broad range of industries including  food, beverage, home furnishing, textiles, chemicals, pharmaceuticals, fashion, beauty, children's products and technology. Our team of 15 professionals offers completely integrated communications services. For example:
· Supporting top management to identify communication problems
· Defining strategies and activities that work in sync with the values and goals of your business
· Analyzing the behaviors and expectations of diverse target audiences and devising plans to reach them
· Project planning
Encanto's success  is due to our consultants' capacity to plan "tailor-made" activities for our clients, like those offered by a company's own internal communications staff. Some of our clients include Pepsico, Solvay, Vidyo, Oracle,  Lucart Group (Tenderly brand), Lyondell Basell, and Brevi.
How We Operate
We prioritize results. In our many years of service, Encanto has developed a specific method to record and measure activities and their results. We consistently monitor the impact that this has on your brand.
Our Team
The Encanto team of 15 communications professionals blends the enthusiasm and freshness of a young creative atmosphere with the professionalism and experience of our seasoned veteran consultants.